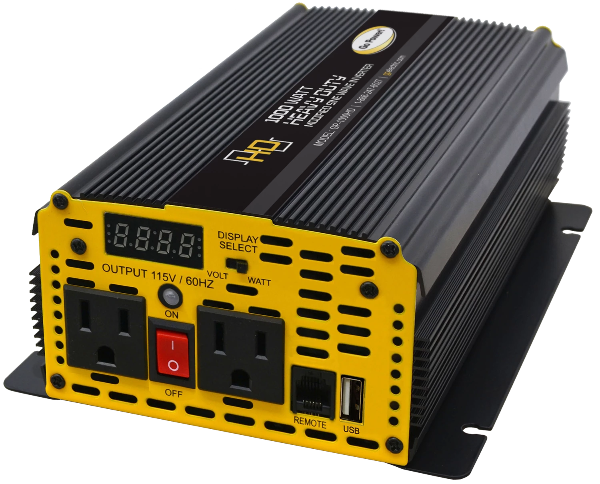 1000 WATT HEAVY DUTY MODIFIED SINE WAVE INVERTER with USB
Provides mid-range power, ideally for medium-sized power tools or small refrigerator.

A solid choice for most mid-range power needs, the Go Power! GP-1000HD heavy-duty modified sine wave inverter offers 1000 watts of power for operating standard AC appliances on the road. Ideal for powering kitchen appliances, or as a source of emergency back-up power, this inverter fits a range of applications. 
 Click here to learn more about Go Power! Modified Inverters.

Specifications 
Continuous Output Power
1000 W (VA)
 Maximum Surge Rating
2000 W (VA)
Output Waveform
Modified Sine Wave

Output Voltage Range ± 3%

100 - 120 VAC

RMS +5/-15

Input Voltage

10.5 - 16 VDC