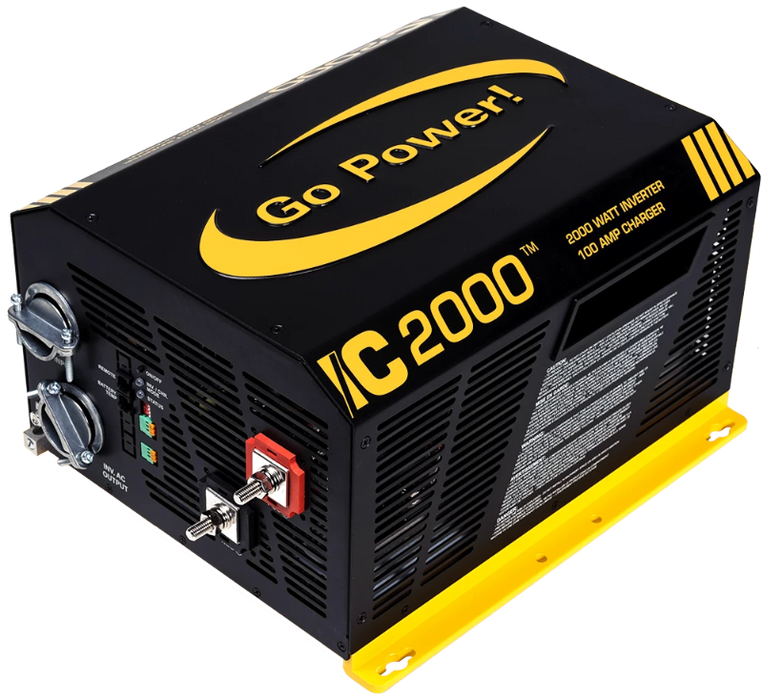 Refurbished 2000 watt IC Series Inverter/Charger
Sold out
Original price
$1,540.00 USD
Current price
$526.80 USD
SAVE BIG on a Refurbished IC 2000 Inverter Charger*
The Go Power! Inverter Charger is a breakthrough product where you get top features, quality, and performance at an economical price. The inverter charger is a 3-in-1 system combining an inverter, battery charger, and automatic transfer switch. This saves space and simplifies installation by reducing the number of devices and cables to install.
Features
2000 watt pure sine wave inverter; 3400-watt surge (5 seconds)
High inverter efficiency - 90%
100 amp battery converter/charger
100 amp automatic transfer switch (50 amps per leg at 240V AC)
Built-in handles offer easier handling during installation
Power factor corrected
Industry-standard protection features
Meets UL 1741 and UL 458 with marine supplement
3-year limited warranty
*We have tested and certify this product is in excellent working order. Limited quantities, while supplies last.